Posted on
Every week we are going to keep the team members, parents, and mentors updated with Team 4, starting now!
In the second to last week of robotics before we go on break, Team 4 has been rushing to finish things up for our Drive Base.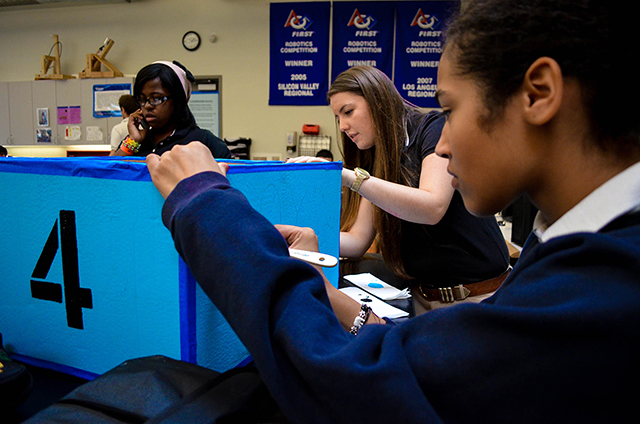 Our Toy Drive is moving along nicely—although we can never have too many donations! There will be a toy drop-off box located in the Ralph's on Saticoy for those not attending High Tech LA who would like to participate. The Toy Drive ends on December 14th, and all of the donations will go to House of Ruth, a homeless shelter for women and their children.
Wednesday, December 5th is our next team bonding, so don't forget to buy a gift for the Secret Santa exchange! There will be holiday music and cookies and candy canes, and another super fun game of Jiggalo! (Perhaps we'll pass on that last part.) Make sure to come—it'll be lots of fun for the team.