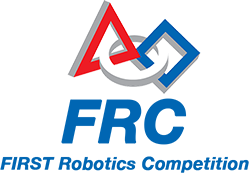 "For Inspiration and Recognition of Science and Technology"
FIRST is a non-profit organization with the mission to inspire high school students in math, science and technology. It was founded by Dean Kamen in 1989 and has since grown to more than 4,000 teams, and has spread to other countries such as Canada, Brazil, England, and Israel. FIRST also promotes the philosophy of gracious professionalism, a term used to describe a code of behavior which values community, promotes quality in work, and emphasizes respectful behavior toward others.
In each FIRST Robotics Competition (FRC), teams from around the world compete in a game created by FIRST. The rules of the game are revealed to the teams in January, in an event that kicks off build season. Build season continues for six more weeks, at the end of which the robots are shipped to competition sites.