Dead Week
Posted on
Although Team 4 students are studying for finals next week, we managed to squeeze in some team bonding! Secret Santa on Wednesday was a huge success as everyone got wonderful, hilarious gifts.
The final pieces for the Drive Base have been machined and everything is off to the electronics department.
The Toy Drive is coming to a close as well. Next week is the last opportunity to get in the final donations to the homeless children at the House of Ruth. Team 4 will be going to see the children and deliver them on the 18th.
Only a few weeks left until kickoff! Enjoy your break everyone!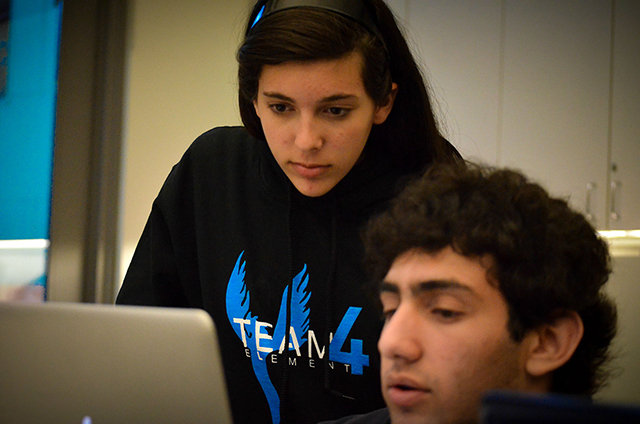 Programming is programming.
— Nicolas Gomollon

Electronics is preparing to wire the West Coast Drive Base.
— Jordan Rodgers

The media department is adding pictures to our blog and documenting the build process of the West Coast Drive Base.
— Federico Gaytan
Dates to Remember
Saturday, January 5, 2013 — Robotics Kickoff
Note: Everyone must attend the Kickoff on Saturday. We will be meeting at 6am and stay until 2pm. Kickoff is what the team has been preparing for all year and is when we discover the theme to our next robot at competition.